COLORS 3mm

INSTALLATION NOTE:
When installing multiple panels side by side, make sure the arrows all point in the same direction. Failure to do so may cause shading to occur.
Available Panel Sizes:
Weight:
Attributes:


Aluminum skin thickness .15 mm
Available in 3mm
Quality Aluminum Composite Sign Panel
Premium panel for direct digital printing
Novacel 4223 digital print grade protective film
Recommended for Flat Sign Panel Applications
Solid Polyethylene Core
Paint: NIPPON Digital Print Grade
UL Recognized and Approved
NCHRP350 Highway road sign approved
Simply wipe off to begin use
Ideal paint finish for best results
Impervious to most harsh chemicals
Easy to cut, route, and bend with everyday tools
5 Year Limited Warranty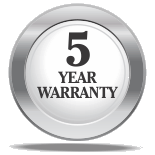 Digital Print Grade Aluminum Composite Sign Panel
Specially formulated NIPPON paint.
Special modified molecular resins in the polyester paint which absorbs ink better than normal polyester paint. This aluminum composite sign panel was made for digital printing.
The paint's viscosity also helps the ink adhere to the paint better.
Bright Matte white paint for better ink absorption.
NOVACEL 4223 Digital Print Grade protective film.
Novacel has a rubber based adhesive instead of water to prevent the problem of marks made when peeling off the protective film. Will not leave unwanted marks left by other types of protective film adhesives.
NOVACEL is a low density polyethylene film type.
Signabond Lite Digital is available in 4ft x 8ft x 3mm panels in single sided white matte paint.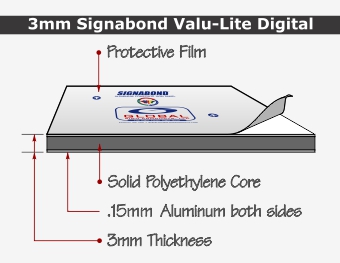 Signabond Routing and Bending Guide.pdf
Technical Data, Specifications, Installation and Processing Guide.pdf